Discover more from Riyadh Bureau
News, analysis and commentary on Saudi Arabia
Over 3,000 subscribers
Opinions and inclinations
Welcome to the latest edition of Riyadh Bureau, a newsletter for people interested in Saudi Arabia — written by me, Ahmed Al Omran. If you are not a subscriber, please use the button below to subscribe. Send your feedback to alomran@gmail.com or via Twitter: @ahmed
---
Ahead of the passing of one year on the murder of Jamal Khashoggi, Crown Prince Mohammed bin Salman has given an interview to CBS show 60 Minutes where he said he takes "full responsibility as a leader in the Kingdom of Saudi Arabia" for the killing because it happened under his watch but denied that he was aware of the operation before it took place:
The government in the Kingdom of Saudi Arabia has three million employees. So it is impossible for three million employees to file reports to the commander in Saudi Arabia or to the second man in the Kingdom of Saudi Arabia. There are ministries and institutions operating in the Kingdom of Saudi Arabia and shortcomings happen.
When asked about the CIA concluding that he ordered the killing, the prince said he has not received any direct information from the US government implicating him or people close to him. He added that they did not perceive Khashoggi as a threat:
There is no threat from a journalist. There are many journalists around the world, be they Saudi or non-Saudi, who speak every day about their opinions and their inclinations. There are also many journalists inside the Kingdom of Saudi Arabia who speak their opinions inside the Kingdom of Saudi Arabia in accordance with the laws of the Kingdom of Saudi Arabia so there is no threat in this regard. The threat to the Kingdom of Saudi Arabia, and what Saudi Arabia is doing, is someone who treats a Saudi journalist, whom I know personally in this way, and for this painful event to happen to him in embassies – in one of the Kingdom of Saudi Arabia's consulates.
Khashoggi's son this week released a statement rejecting what he called the exploitation of his father's case to "undermine my country and my leadership" and renewing his faith in the Saudi judiciary to achieve justice. Local daily Okaz reported that there have been 8 hearings in the trial so far, although it remains unclear where the case stands.
A US State Department official told Washington Post columnist David Ignatius that the Saudi prosecution of this crime remains "episodic, haphazard and ad hoc." Former royal court adviser Saud al-Qahtani, who has been identified by the Saudi public prosecutor for playing a major role in the murder, does not appear to be part of the trial as he "has ignored the Saudi prosecutor's request to testify," a Saudi source told Ignatius.
The crown prince interview covered a wide range of issues but it was in many ways more about reinforcing the Saudi positions on these issues rather than indicating a shift in strategy or messaging.
He has denied torture allegations against detained female activists, and said it was not up to him to release them. "It goes back to the attorney general," he said. "We have an independent attorney general and Saudi Arabia has a very strong history of the King and the Crown Prince not interfering in the work of the judiciary."
On the topic of Iran, Prince Mohammed said "the last thing the Kingdom of Saudi Arabia wants is war" despite recent attacks on Saudi Aramco's facilities in the eastern side of the country that were blamed on the Islamic Republic. There have been reports that Saudi Arabia sent messages to Iran about dialogue, but Minister of State for Foreign Affairs Adel al-Jubeir described such reports as "inaccurate."
The attack came at a particularly tricky time for Prince Abdulaziz bin Salman, the king's son who replaced Khalid al-Falih as energy minister in early September. It was a dramatic change of fortunes for Falih who saw his power quickly diminishing in the matter of two weeks: Public Investment Fund's governor Yasir al-Rumayyan replaced him as Aramco chairman and Bandar al-Khorayef named to lead a new ministry for industry and mineral resources, sectors that previously fell under Falih's portfolio.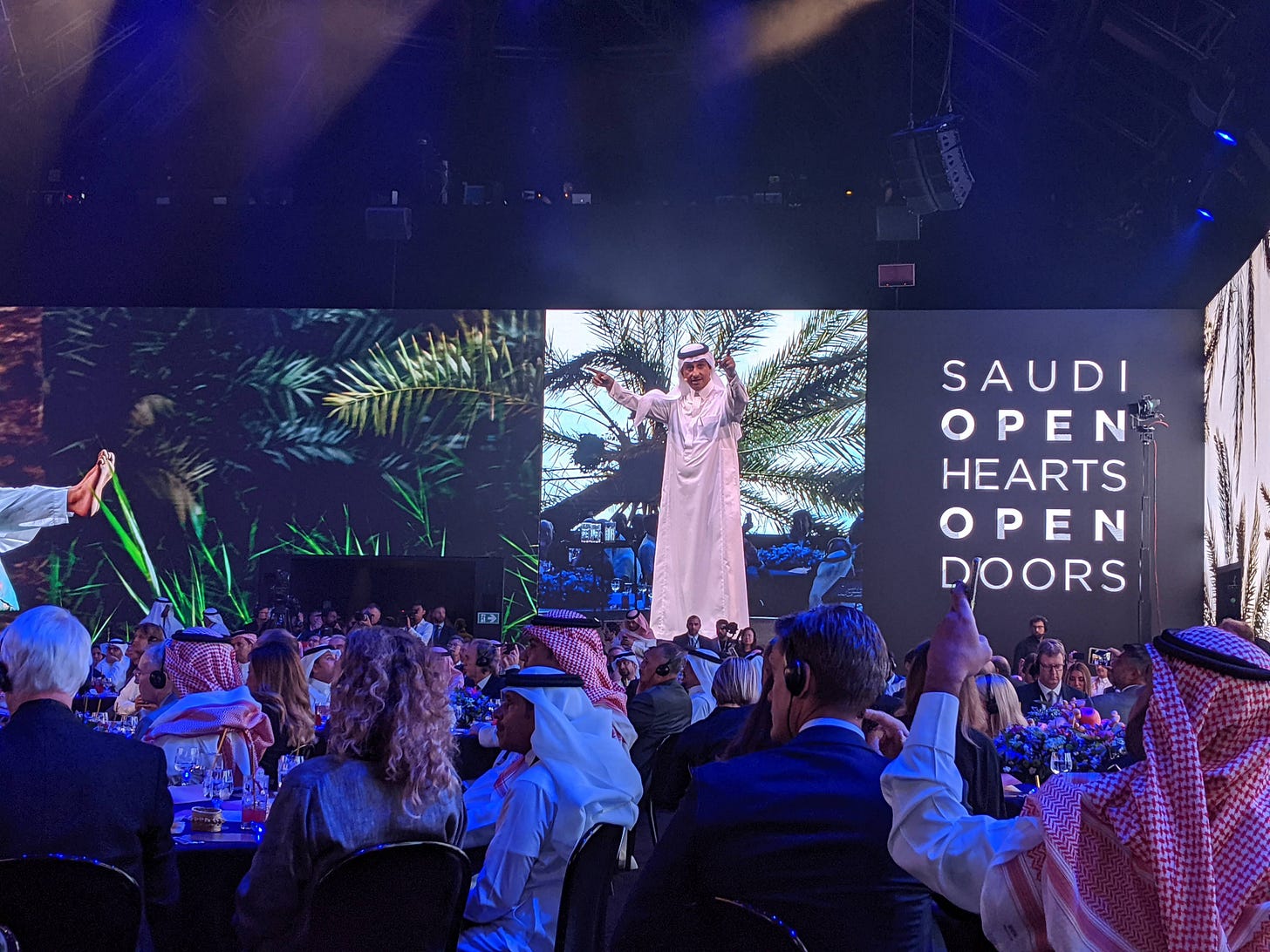 Before the end of September, Saudi Arabia announced opening its doors for foreign tourists with a new visa programme aimed at visitors from 49 countries, many of them would be able to get it either online or on arrival at select airports. The majority of visitors to the kingdom now are religious tourists who come for hajj and umrah, but the government hopes to increase the number of visits to the kingdom from 40 million now to 100 million by 2030.
Can the kingdom attract such large numbers? Officials are optimistic that the country's history and culture, as well as its hospitable people and diverse landscape, would convince many to come, particularly adventurous spirits who want to experience a place that has been closed off for a very long time. The tourism sector's potential is certainly high, but recent headlines on the country could make it a difficult sell for some.
In conjunction with that announcement, the Interior Ministry said the new "public taste" law has come into effect with guidelines for tourists about acceptable behaviour and appearance. The law also offers details on a new dress code: abaya would be optional for women but they are still expected to wear modest clothings that cover shoulders and knees.
Some Saudi women have been in recent pushing the limit on the dress code issue, whether by deviating from the black colour or doing away with the abaya altogether, but now they finally have an official rule in place and it would be interesting to see how the rest of society would react as these changes in the dress code become more commonplace.
The larger context of many recent changes and statements from Saudi Arabia is trying to move on from the Khashoggi killing as the kingdom prepares itself to host the G20 Summit next year, but judging by coverage marking the passing of one year on the murder it is clear that this remains a painful task even as many top executives and financiers will soon arrive in Riyadh for the PIF's annual investment forum at the end of October. Business back as usual? Hardly, but the show must go on.
---
That is all for this dispatch from Riyadh Bureau. Thanks for reading! You can send your feedback by email: alomran@gmail.com. If you enjoy this newsletter please do share it with others.